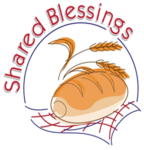 If you or a group you're in would like to help with Shared Blessings, please sign up using our online form. Shared Blessings is a free meal served from 11:00-Noon each 2nd, 4th, and 5th Saturday of the month.
First United Methodist Church of Tipton has an immediate opening for a part-time Administrative Ministries Coordinator. Competitive salary for 20 hours/week. Candidates should possess excellent computer, communication and organizational skills. Successful applicant will be required to pass a background check. Read the full job description. Send letter of application to: First United Methodist Church; 607 Lynn St.; Tipton, IA 52772 Or: jenny.seylar@iaumc.net.
Subscribe to Upper Room Daily Devotional by Email
The Upper Room daily devotional is available by email. After subscribing you will receive an email daily with the content of the devotional and a link to the daily scripture. Subscription is free. To signup visit the Upper Room Daily Devotional website, and click the "Subscribe to The Upper Room daily devotional, North America by Email" link.
Click the "Give Now" button in the upper-right corner of the website to give securely to the church through your checking or savings account or credit/debit card.