Potty Update
Upcoming locations
July 20-21 – Dusty & Jen Johnson & family
July 21-22 – Ryan & Melinda Stonebraker & family
July 22-23 – Sylvia & Jerry Ferguson
July 23-24 – Gordon & Jan Esbeck
July 24-25 – Max & Judy Keller
July 25-26 – Becky & Bob Young
Previous Visits
---
Rhonda Waugh
Carmen & Kent Hoffman
Gail Fleming
Aaron & Nifer Comstock & family
Corbey & Angela Swick & family
Devalyn Wilson
Penny & Duane Webb
Kris Clark
McKinneys
Gerry Reeve
Jim and Tina Jorgensen
Heather Strefling
Alex Anderson
Naus
Kandi Allison
Karen Strefling
Linda Thumma
Diane Duwa
Insured
---
Dee Wallace
Goulds
Lichts
Sherry Willey
Unruhs
Missions Work Team: "Porta" Potty Fundraiser
The Missions work team is doing a "porta-potty or traveling toilet" fundraiser. We're decorating/painting a toilet, then placing it in yards around town. You can join in the fun by requesting to have the potty placed in someone's yard for up to 24 hours. You can also purchase "potty insurance" if you want to avoid having the toilet placed in your yard OR if you didn't buy the insurance in time,
have the toilet removed from your yard.
To participate, simply complete and return the "Porta-Potty" order form with your donation to the church office. The forms will be available in the Fellowship Room. The fundraiser will start on Sunday, June 29th and end on August 3rd.
The intent is to raise awareness about Missions (i.e. helping others) and having some fun along the way. This year, a group of 16 will be working July 14-18 on projects around Tipton. Stay tuned to the web site and facebook for Team Updates during the week.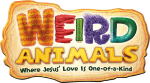 Vacation Bible School: Weird Animals!
Tipton's Community Vacation Bible School will be held July 20-24th at St. Mary's Church. The time will be from 6-8 pm. A meal will be served from 5:00-5:45 for a fee of $3/person or $10/family per night. Sunday, July 20th there will be a free hotdog meal for all participants.
If you have any questions, would like to volunteer, donate supplies, or sign your children up contact:
Bobbie Lieser 319-530-3948, or Melinda Stonebraker or Jen Johnson