The Coronavirus Pandemic is a very serious health issue in the US as well as in other countries. As many of our Iowa colleges, universities, and public schools have demonstrated by closing for a time, so, in the church, we must be wise as well. The apostle Paul says in Philippians 4:6-7, "Don't be anxious about anything; rather, bring up all of your requests to God in your prayers and petitions, along with giving thanks. Then the peace of God that exceeds all understanding will keep your hearts and minds safe in Christ Jesus." We relieve anxiety by being well-prepared and being ready to quickly adapt.

At the same time as we desire to provide vital worship for our congregation, we must also be as diligent as possible to keep them safe, especially those who are vulnerable. Given that, all church related services and activities are suspended until at least April 16. You can now watch the weekly worship service online on our website
This situation is very fluid and things can change quickly. This site is the best place to stay current, so check back often. Unfortunately without a regular in-person service, our weekly giving drops significantly. But, the bills keep coming in. Therefore, we ask that you click on the "Give Now" button above and make your regular offering to cover expenses through April as you would normally contribute. Or, if you would prefer, you can always mail in a check or drop it off at the office since we are maintaining regular office hours of Monday – Friday, 8:00 until noon. Our overall goal is to continue to have a local and global influence and impact. You're contributions go to meet that goal. Thank you for being an active and faithful member of our church community. You are a valued member of our church family.

Dear God, we know that you are a healing God and that you desire for all of us to be whole and healthy human beings. We ask that you be present to our one human family at this time of crisis. Please walk beside doctors and nurses who are caring for those who have been infected by the coronavirus and give them strength for the day ahead. We also ask that those who are receiving treatment and feel isolated or hopeless would experience your healing power as they recover. Protect all families around the world, and may we continue support one another as lives and plans are disrupted. Most of all, use us as instruments of your peace and hope. Amen.
We are seeking a part time experienced Keyboard Accompanist. This position will provide music for Sunday morning worship service. Will also accompanying the chancel choir and praise band (contemporary style music). May be needed to play for additional services throughout the year. Must be able to read music and play from chord charts.
Applications are available at the church office: 607 Lynn St. , on our website at www.tiptonumc.org, or by clicking here.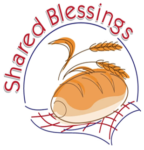 If you or a group you're in would like to help with Shared Blessings, please sign up using our online form. Shared Blessings is a free meal served from 11:00-Noon each 2nd, 4th, and 5th Saturday of the month.
Subscribe to Upper Room Daily Devotional by Email
The Upper Room daily devotional is available by email. After subscribing you will receive an email daily with the content of the devotional and a link to the daily scripture. Subscription is free. To signup visit the Upper Room Daily Devotional website, and click the "Subscribe to The Upper Room daily devotional, North America by Email" link.
Click the "Give Now" button above to give securely to the church through your checking or savings account or credit/debit card.