We're Back! The church leadership has decided to reopen for in-person worship and Sunday School. We will continue to monitor the local situation and may, as you know, suspend activities should the pandemic get worse in Cedar County. We're very hopeful that won't be the case! If you decide to join us on Sunday, please enter the building through the breezeway. Ushers will help you find a "socially-distant" seat. Once worship is over, please exit the building through the same way. During all activities, face masks will be mandatory. Also note, we will continue to livestream worship and a copy of the video will be available on our website.
We are seeking a part time experienced Keyboard Accompanist. This position will provide music for Sunday morning worship service. Will also accompanying the chancel choir and praise band (contemporary style music). May be needed to play for additional services throughout the year. Must be able to read music and play from chord charts.
Applications are available at the church office: 607 Lynn St. , on our website at www.tiptonumc.org, or by clicking here.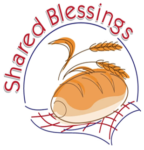 If you or a group you're in would like to help with Shared Blessings, please sign up using our online form. Shared Blessings is a free meal served from 11:00-Noon each 2nd, & 4th Saturday of the month.
Subscribe to Upper Room Daily Devotional by Email
The Upper Room daily devotional is available by email. After subscribing you will receive an email daily with the content of the devotional and a link to the daily scripture. Subscription is free. To signup visit the Upper Room Daily Devotional website, and click the "Subscribe to The Upper Room daily devotional, North America by Email" link.
Click the "Give Now" button above to give securely to the church through your checking or savings account or credit/debit card.