We are seeking a Preschool Teacher to join our Little Friends Preschool for the upcoming 2021-2022 school year! Little Friends Preschool is a 3-year-old preschool serving the Cedar County area. This individual will plan and present age appropriate activities for children.
Responsibilities:
Instruct preschool-aged children in activities designed to promote intellectual and creative growth
Create a fun and safe learning environment
Develop schedules and routines to ensure child's overall growth
Establish and maintain positive relationships with students and parents
Communicate with parents on students' growth and progress
Maintain the health and safety of all students
Qualifications:
Previous experience in childcare, teaching, or other related fields
Passionate about working with children
Ability to build rapport with children
Positive and patient demeanor
Excellent written and verbal communication skills
If interested, please email your cover letter and resume to office@tiptonumc.org or drop off in person (mornings are best) at the church office by August 1st, 2021.
We are seeking a part time experienced Keyboard Accompanist. This position will provide music for Sunday morning worship service. Will also accompanying the chancel choir and praise band (contemporary style music). May be needed to play for additional services throughout the year. Must be able to read music and play from chord charts.
Applications are available at the church office: 607 Lynn St. , on our website at www.tiptonumc.org, or by clicking here.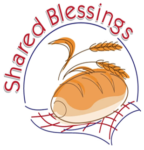 If you or a group you're in would like to help with Shared Blessings, please sign up using our online form. Shared Blessings is a free meal served from 11:00-Noon each 2nd, & 4th Saturday of the month.
Subscribe to Upper Room Daily Devotional by Email
The Upper Room daily devotional is available by email. After subscribing you will receive an email daily with the content of the devotional and a link to the daily scripture. Subscription is free. To signup visit the Upper Room Daily Devotional website, and click the "Subscribe to The Upper Room daily devotional, North America by Email" link.
Click the "Give Now" button above to give securely to the church through your checking or savings account or credit/debit card.