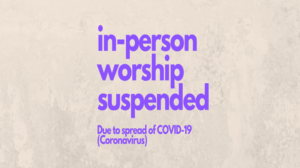 After much prayer, thought, discussion, and direction from the Conference it has been decided that we need to shut the church down for the safety of our members. I want you to know that
this was a very hard decision to make, and even harder after our worship on Sunday. Worship on Sunday had such a lovely spirit and I think all of us were blessed to be there. But hard decisions
need to be made and for now our decision is to be closed. I am asking that small groups and councils not meet at the church either.
Please know that I continue to be your pastor and if you have any needs (prayer, counseling, visiting, etc.) I invite you to call me. During this time, I invite us to be in prayer, stay connected to God, and continue to check on one another.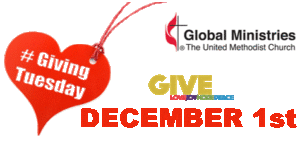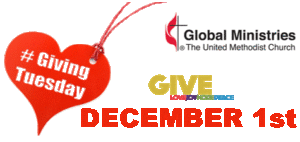 Global Ministries, the worldwide mission and development agency of The United Methodist Church, invites members to give love, joy, hope and peace through a denomination wide year-end giving campaign. Between November 1 and December 31, Global Ministries will share stories of transformational mission work and the ways financial gifts through the Advance impact lives.
Since 1948, support of the Advance – the designated mission giving channel of the church – has raised funds that positively affect change within communities and empower individuals across the globe. Thanks to faithful giving, the Advance has funneled more than $1 billion dollars to equip ministries worldwide.
Global Ministries connects the church in mission through evangelism and church revitalization, missionaries, global health, and disaster response and recovery.
Every contribution makes a difference in this important work.
Beginning November 1, mission-funding gifts to the Advance through the year-end campaign can be made at umcmission.org/givelove.
For additional information, contact donationhelp@umcmission.org.
---
About Global Ministries of The United Methodist Church
Global Ministries is the worldwide mission and development agency of The United Methodist Church. Founded in 1819, Global Ministries today supports more than 300 missionaries in over 70 countries, including the United States. It has personnel, projects, and partners in 115 countries. L
earn more about Global Ministries by visiting www.umcmission.org or by following www.facebook.com/globalministries and twitter.com/umcmission.
We are seeking a part time experienced Keyboard Accompanist. This position will provide music for Sunday morning worship service. Will also accompanying the chancel choir and praise band (contemporary style music). May be needed to play for additional services throughout the year. Must be able to read music and play from chord charts.
Applications are available at the church office: 607 Lynn St. , on our website at www.tiptonumc.org, or by clicking here.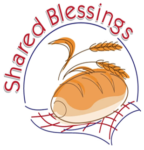 If you or a group you're in would like to help with Shared Blessings, please sign up using our online form. Shared Blessings is a free meal served from 11:00-Noon each 2nd, & 4th Saturday of the month.
Subscribe to Upper Room Daily Devotional by Email
The Upper Room daily devotional is available by email. After subscribing you will receive an email daily with the content of the devotional and a link to the daily scripture. Subscription is free. To signup visit the Upper Room Daily Devotional website, and click the "Subscribe to The Upper Room daily devotional, North America by Email" link.
Click the "Give Now" button above to give securely to the church through your checking or savings account or credit/debit card.